Source: Mehr News Agency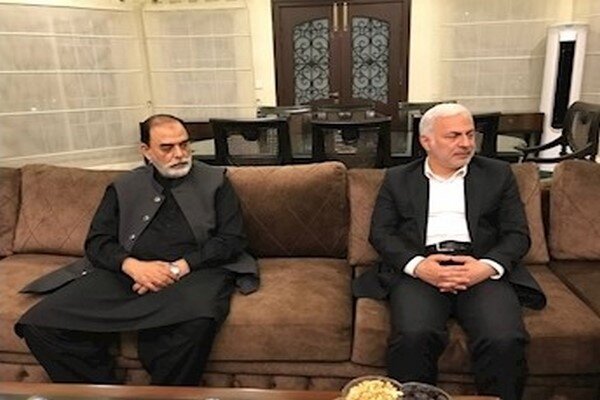 Members of the Iranian parliamentary delegation headed by Vahid Jalalzadeh, Chairman of the Iranian Parliament's National Security and Foreign Policy Commission, in a meeting on Wednesday with Senator Muhammad Talha Mahmood, Minister for Religious Affairs, in Pakistan emphasized the strengthening of relations between the two countries.
During the meeting, the two sides discussed the common ground between the two states, highlighting that their enemies are trying to undermine mutual ties between Iran and Pakistan.
Referring to the pivotal role of the two countries' parliaments in improving ties and bolstering mutual cooperation in various areas, they called for practical actions in this regard.
Talks on establishing direct flight routes between the capitals of the two countries, the completion of the Iran-Pakistan gas pipeline, further cooperation in the field of trade, and strengthening cooperation in border management were also discussed at the meeting.