Source: APP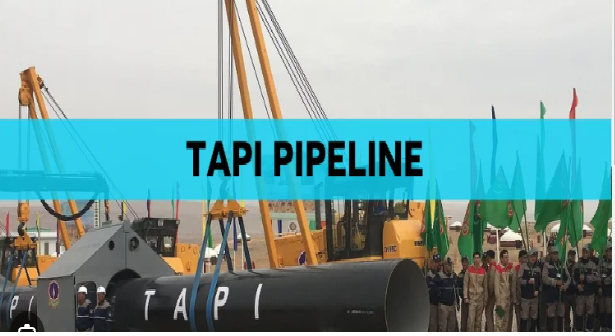 FAISALABAD, Sep 14 (APP):TAPI (Turkmenistan–Afghanistan–Pakistan–India) Gas Pipeline and TAP (Turkmenistan–Afghanistan–Pakistan Transmission Line) would not only fulfill the energy needs of Pakistan on long term basis but also open new avenues of regional cooperation, said Atadjan Movlamov, Ambassador of Turkmenistan.
In a meeting with President Faisalabad Chamber of Commerce & Industry (FCCI) Dr. Khurram Tariq, he said that 1830KM long gas pipeline will shift 33bn cubic feet gas from Turkmenistan to India via Afghanistan and Pakistan while TAP will provide surplus electricity from Turkmenistan to energy starved Pakistan via Afghanistan. He said that his country has already started supplying LNG to Pakistan by road and 50 tankers have so far been delivered to Pakistan.
Dr. Khurram Tariq appreciated the cooperation of Turkmenistan in meeting the energy needs of Pakistan and said that both countries should also focus on their bilateral trade. He also underlined the need to establish direct links between the business communities of the two countries.